Bamboo Bra Australia
The comfortable line of Bamboo bras in Australia at Tantrika will fascinate you. With its soft and comfortable bamboo and organic cotton fabric, this set of bras is made available to you. The strappy top with bikini-cut bottoms will make you fall in love with it. The Bamboo bra in Australia comes with a front that's strappy. Made of 28% bamboo, the fabric makes you look more amazing and striking. These bras do a little peek-a-boo as they appear fashionable too. They can be worn in any clothing, top, shirt, tee, etc. This peek-a-boo bikini set comes in,
•Plain black

•Solid trims

•Subtle textured cement print
Other bamboo bras in Australia in cement print are Naked Bra. They provide you with a little extra support with thicker bamboo and organic cotton trim. Fashion with support is the current trend. You get style, support and sustainable clothing, all in one. Our products add beautifully to your bikini collections. The bra straps are made to adjust according to your comfort. The front is adorned with style seams. The same nomad's comfortable cut is now available to you as thongs with inside elastic. The bras are made with a fabric made of 67% Bamboo, 28% organic cotton, 5% ex Jersey.
Our bamboo bra in Australia is both sexy and sustainable and definitely should be added to your feet of intimates. The bras are designed to give support and comfort. This solid support helps in yoga, running, hiking, and in the needs of general and gym wear. Our products also have extra wide elastic for the rib area, helping make movement easy and breathing. The bamboo bra in Australia at Tantrika also features a temptress bra. It is extremely strappy and sassy and comes with boy-cut underwear. There's our collection of supportive organic cotton bras and bamboo fabric. Get yours today.
Shop Now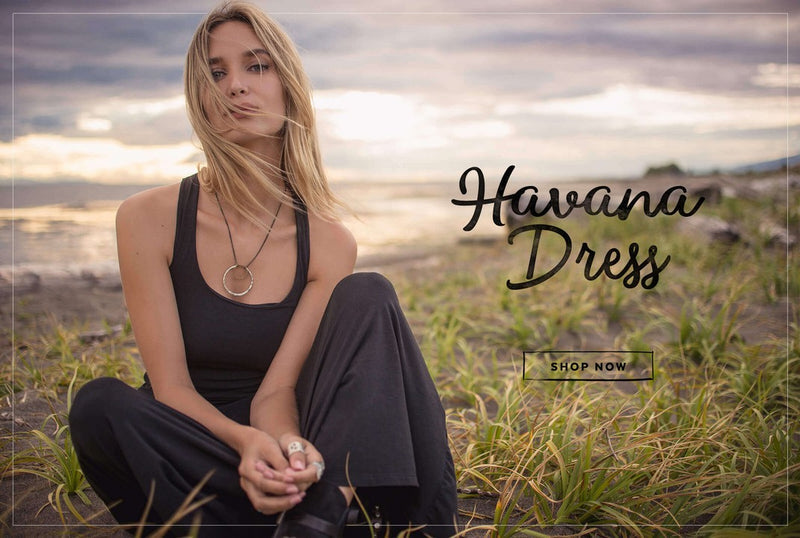 Havana Dress
A classic double-oh-seven, if mermaids were in Cuba, strappy Maxi dress with ooh la la written all over it in organic cotton and bamboo. Ruched on the sides and down the back for those oh-so-important curve loving (and hiding) gathers, and straps all over the back that attach to metal O rings. Doubled front, but not a built-in bra. Shaken not stirred...
Shop Now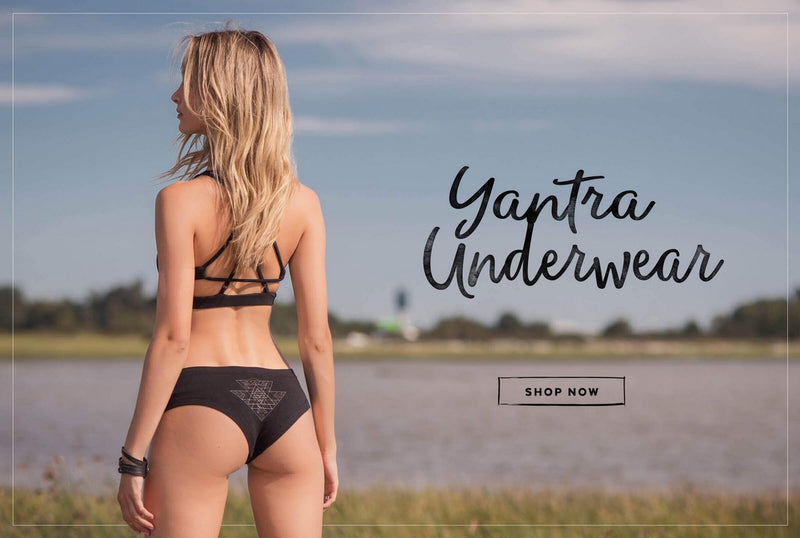 Yantra Underwear
Basscoast babe approved straptastic bra and underwear in luxurious and thick 280g/m bamboo and organic cotton blend. Bra has multiple geometric straps in the back that works perfectly under all kinds of low backed (or shirtless) options. Bottoms have a little more cheek action and have our favourite yantra tattoo print for energizing your root chakra.
Shop Now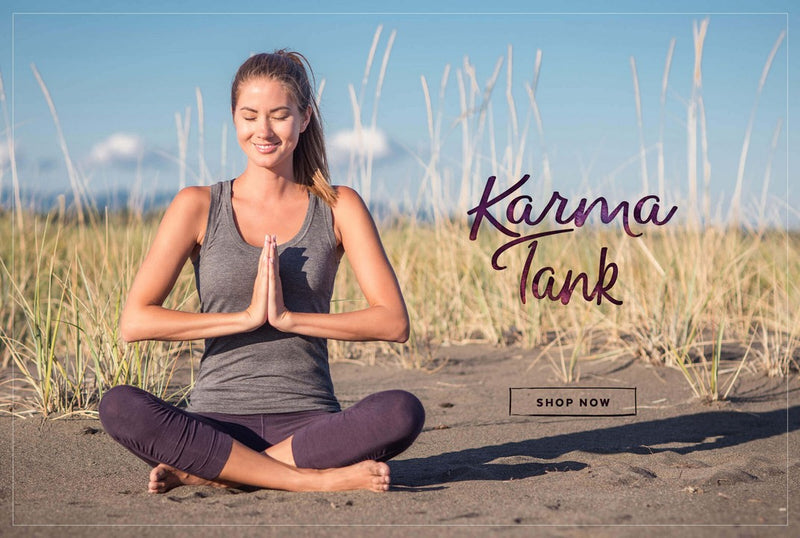 Karma Tank
Simple tank from the front, whole lotta shazam from the back in our light bamboo Melange. Cross over back with large keyhole ending in a twist. Wear it to dinner, wear it to yoga, or work out on a hot day. Everything you do comes back to you.
Shop Now