Buy Mens Clothes Online Australia
Buy Mens Clothes Online Australia
Buy mens clothes online in Australia at Tantrika. The collection of men's clothing is available in a wide range. The varieties include Tee, Tank Tops, Men's Buttoned Shirts, Hoodies, and Hoodie Jumpers. All clothing lines for men are made from organic cotton and bamboo fabric. At Tantrika, you save money and the planet at the cost of one. Fabric is known for being anti-microbial in nature. If you buy mens clothes online in Australia at Tantrika, you smell better with the fabric and feel comfortable for a longer period of time. These clothes are, therefore, a fair trade. The clothes for men are versatile, stylish, ethical and extremely comfortable.
With an experience of over 10 years in the field of men's clothing and sustainable fabric, we create the best in the market fashion. The Plazmalab t-shirts at Tantrika have been sold for the past decade. The quality of these t-shirts is maintained while retention of the latest ongoing trends. The best features have to be the awesome prints and designs on these t-shirts. The cotton fleece hoodies provide warmth while maintaining an awesome look. The qualities you look for to buy mens clothes online in Australia are all provided at Tantrika. An epic sleek designed jumper for men is designed by the talented Nomads Hemp Wear crew. This again is manufactured from sustainable fabric made of Organic Cotton and bamboo.
Bamboo in the fabric is used for the men's jumper clothing available. Bamboo's temperature regulation ability is very helpful during summers as well as winters to maintain optimal temperature. So you can be cool in warmer areas and warm in colder areas if you buy mens clothes online in Australia. The anti-microbial tendency of the fabric for men's clothing helps retain the clothing without regular washing. At Tantrika, you get all sorts of sizes, medium, small, large and extra-large. Choose the size best fit according to your preference. It is the one-stop destination for men's fashion with comfort. Get in touch today.
Shop Now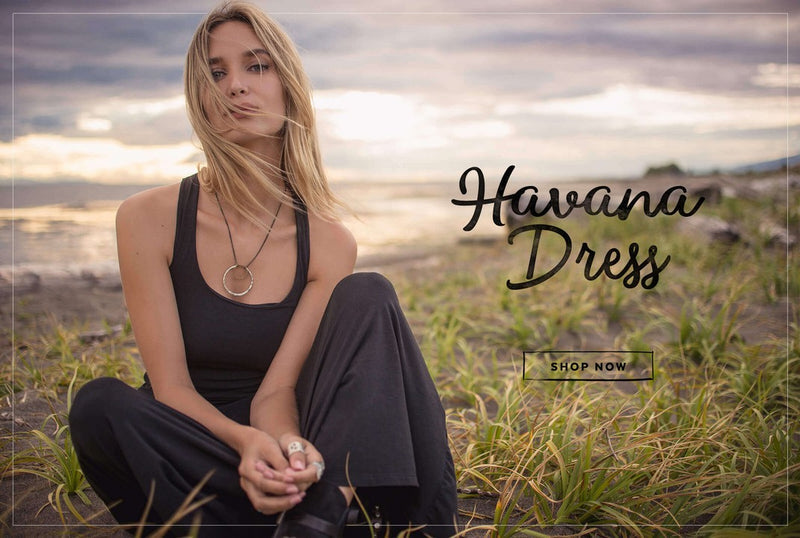 Havana Dress
A classic double-oh-seven, if mermaids were in Cuba, strappy Maxi dress with ooh la la written all over it in organic cotton and bamboo. Ruched on the sides and down the back for those oh-so-important curve loving (and hiding) gathers, and straps all over the back that attach to metal O rings. Doubled front, but not a built-in bra. Shaken not stirred...
Shop Now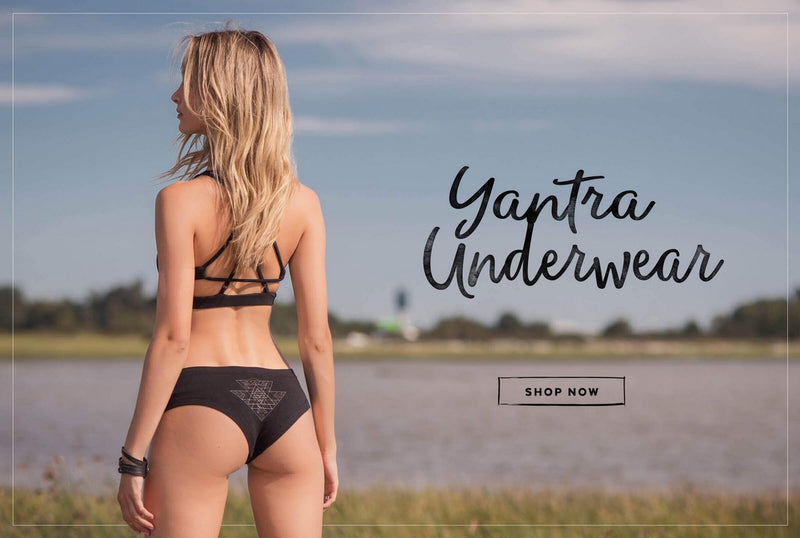 Yantra Underwear
Basscoast babe approved straptastic bra and underwear in luxurious and thick 280g/m bamboo and organic cotton blend. Bra has multiple geometric straps in the back that works perfectly under all kinds of low backed (or shirtless) options. Bottoms have a little more cheek action and have our favourite yantra tattoo print for energizing your root chakra.
Shop Now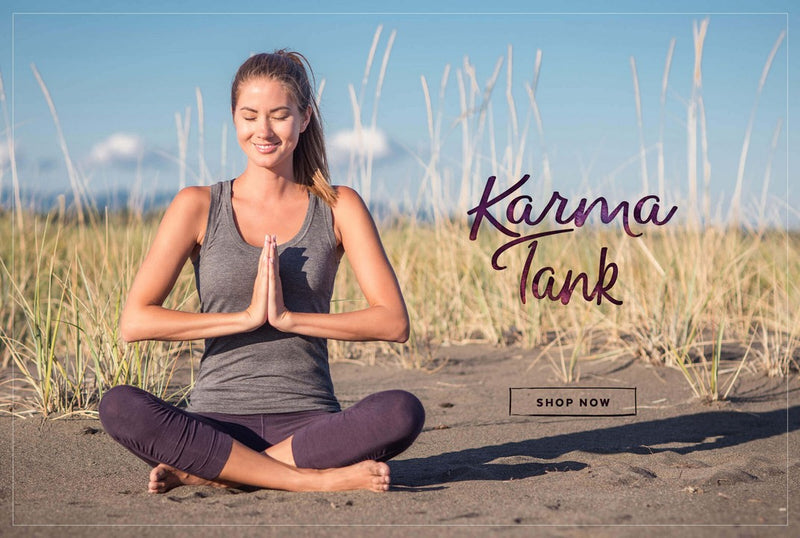 Karma Tank
Simple tank from the front, whole lotta shazam from the back in our light bamboo Melange. Cross over back with large keyhole ending in a twist. Wear it to dinner, wear it to yoga, or work out on a hot day. Everything you do comes back to you.
Shop Now