Crystal Lamps Australia
The crystal lamps at Tantrika are amongst the best crystal lamps in Australia. They have been set into the naturally found wood and are manufactured in Australia itself. Every lamp piece has its own unique nature; no other lamp will have the same nature as the other. These crystal lamps by Tantrika help create an environment of warmth and serenity. They are a good decor for all housing areas like study, bedroom, lounge and office. The crystal lamps in Australia by Tantrika are supplied with a power of 240 vAU. The lamps are made to light up with the LED strips incorporated during the manufacturing.
Not everyone is a fan of bright lights, and sometimes dim lights are more soothing. This problem of choice of brightness is covered by our product, the dimmer switch. Made available at the minimum price of $5, you can get the brightness of your individual liking. A manual procession of signatures on the delivery of the lamps is made available by Tantrika.
Many different types of stones are utilised to make these unique crystal lamps. Crystal lamps in Australia include the stones like Emerald Calcite, Clear Quartz, Green Fluorite, Amethyst, Honey Calcite and many more. All these crystal lamps made of these unique stones have an individuality of their own.
The stone Emerald Calcite is known for its powerful association with nature. Emerald Calcite crystal lamps help greatly with gaining mental peace.
The Clear Quartz stone is known as the stone of power. It is considered a master healer. To cleanse the environment around you, buying a crystal lamp with clear quartz stone is the best choice.
Green Fluorite crystal lamps of octahedron shapes are the soul of love and nature's union. Amethyst stone crystal lamps in Australia have the sole purpose of enhancing the psychic abilities of an individual. With similar benefits and more benefits, other crystal lamps are available on Tantrika. Call us today.
Shop Now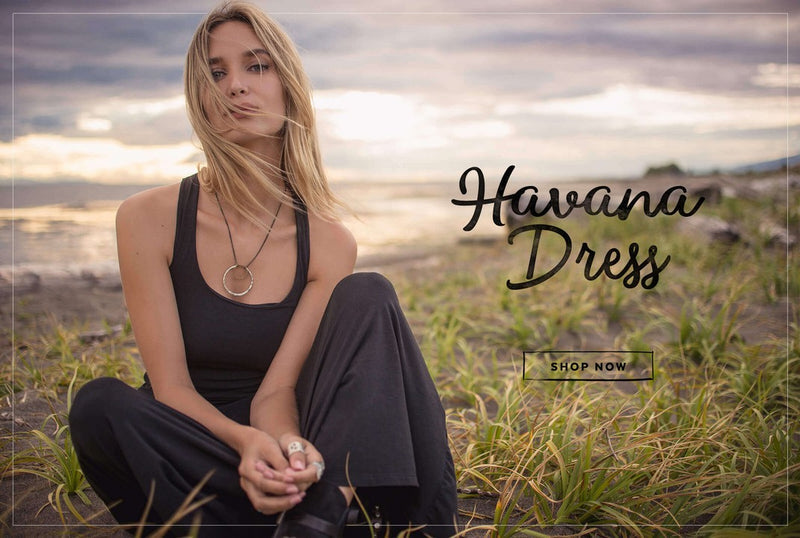 Havana Dress
A classic double-oh-seven, if mermaids were in Cuba, strappy Maxi dress with ooh la la written all over it in organic cotton and bamboo. Ruched on the sides and down the back for those oh-so-important curve loving (and hiding) gathers, and straps all over the back that attach to metal O rings. Doubled front, but not a built-in bra. Shaken not stirred...
Shop Now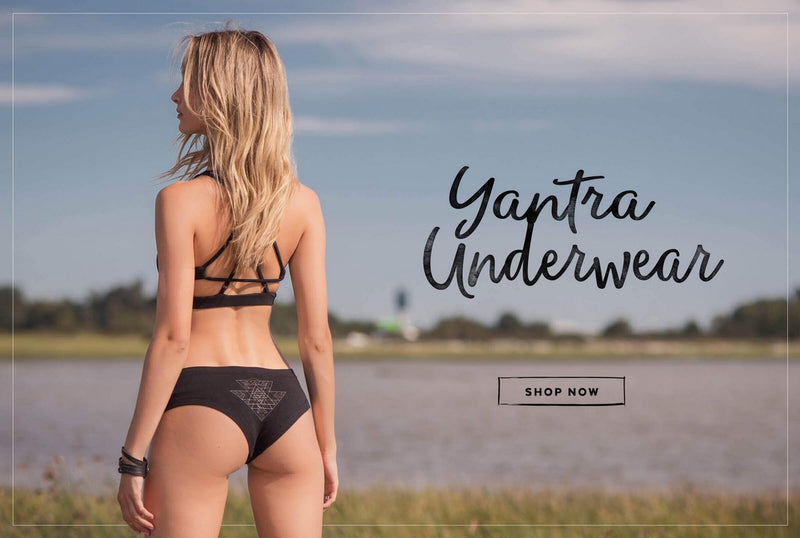 Yantra Underwear
Basscoast babe approved straptastic bra and underwear in luxurious and thick 280g/m bamboo and organic cotton blend. Bra has multiple geometric straps in the back that works perfectly under all kinds of low backed (or shirtless) options. Bottoms have a little more cheek action and have our favourite yantra tattoo print for energizing your root chakra.
Shop Now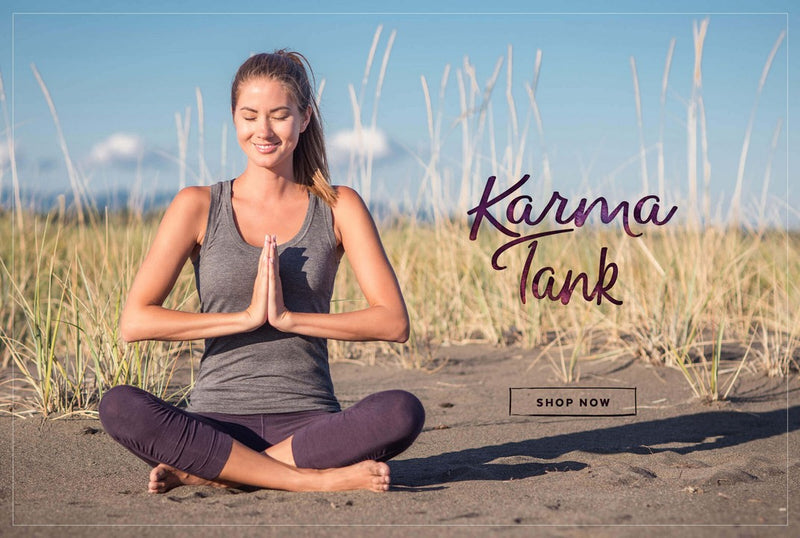 Karma Tank
Simple tank from the front, whole lotta shazam from the back in our light bamboo Melange. Cross over back with large keyhole ending in a twist. Wear it to dinner, wear it to yoga, or work out on a hot day. Everything you do comes back to you.
Shop Now