Linen Tee Womens
Looking for pure Linen Tees for Women? The Tantrika Linen Tee for women is a versatile piece of clothing anywhere, anytime. Made from 100% linen, it's a great option for hot destinations or when you want more ventilation than that provided by cotton.
Linen is an organic fabric that's comfortable to wear in the summer. This Linen Tee is crafted from soft, lightweight linen fabric. Versatile enough to be worn tucked into high-waisted shorts or dropped off the shoulder with denim jeans, it's an easy-to-wear basic that looks good on everyone. The Linen Tee is a classic piece in a travel lover's wardrobe. The luscious material feels like heavenly sunshine and allows air to flow through the top, making it the perfect choice for warm destinations or days that require more ventilation.
Tantrika has crafted this garment from pure Italian linen, a fabric woven by artisans who have been hand sewing garments for generations. With Linen Tee for women, our tee is a lightweight, breathable fabric made from sustainably grown flax. The linen blend gives it a natural, soft feel that's perfect for warm weather. It's wrinkle-resistant and easy to care for, thanks to the natural anti-bacterial properties of linen. This lightweight tee is great for those looking to layer it under a sweater or wear it alone when enjoying the warm breezes of spring and summer. Our t-shirt is cut with a relaxed fit, so you can easily layer it over any outfit or throw it on solo for casual comfort anywhere, anytime!
We strive to be a socially responsible company and make decisions that will positively impact the environment. In keeping with our philosophy, our customers and we are participating in the movement towards a sustainable future. So, with pure Linen Tee for Women, explore our website!
Shop Now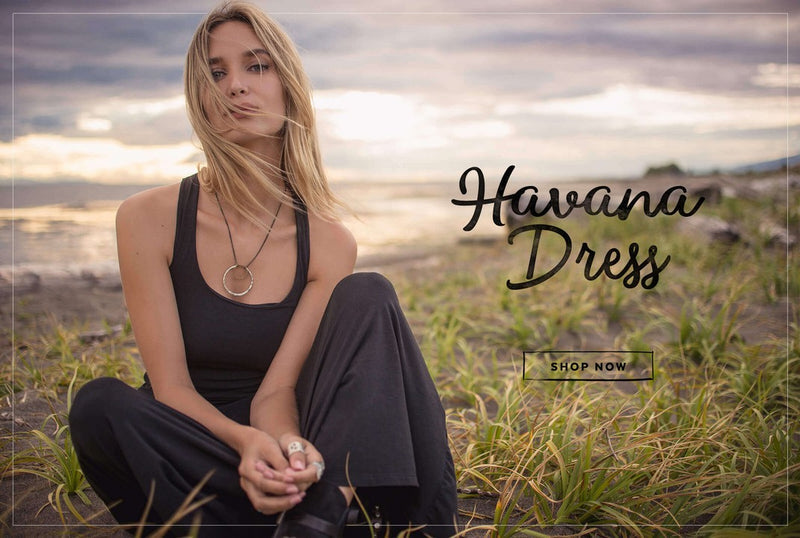 Havana Dress
A classic double-oh-seven, if mermaids were in Cuba, strappy Maxi dress with ooh la la written all over it in organic cotton and bamboo. Ruched on the sides and down the back for those oh-so-important curve loving (and hiding) gathers, and straps all over the back that attach to metal O rings. Doubled front, but not a built-in bra. Shaken not stirred...
Shop Now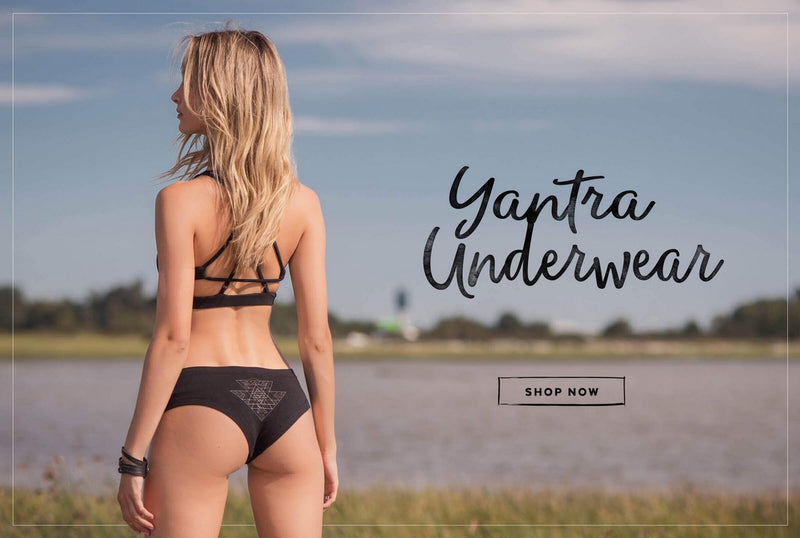 Yantra Underwear
Basscoast babe approved straptastic bra and underwear in luxurious and thick 280g/m bamboo and organic cotton blend. Bra has multiple geometric straps in the back that works perfectly under all kinds of low backed (or shirtless) options. Bottoms have a little more cheek action and have our favourite yantra tattoo print for energizing your root chakra.
Shop Now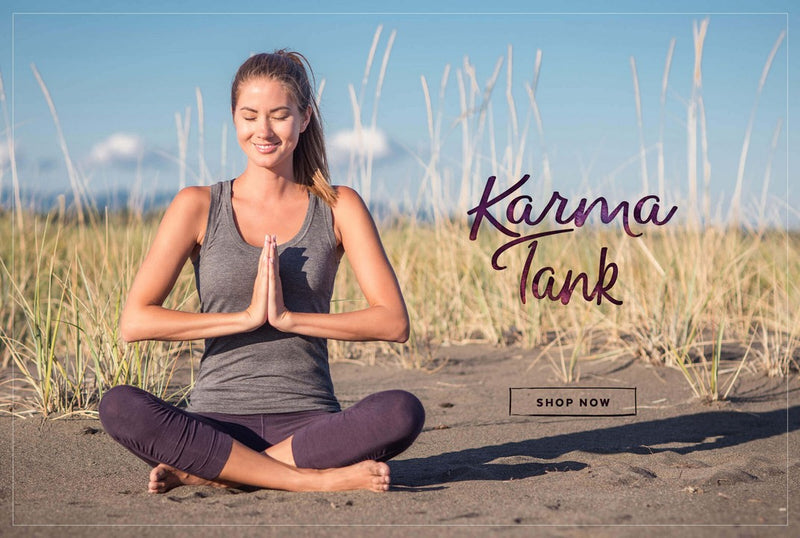 Karma Tank
Simple tank from the front, whole lotta shazam from the back in our light bamboo Melange. Cross over back with large keyhole ending in a twist. Wear it to dinner, wear it to yoga, or work out on a hot day. Everything you do comes back to you.
Shop Now