Affordable Linen Clothing Australia
Affordable Linen Clothing Australia
Affordable linen clothing in Australia available here at Tantrika is timeless and is well expressed by our linen clothing at affordable prices in Australia. Our pieces of linen clothing are all manufactured with quality and functionality in mind without compromising style. Our 100% pure linen clothing line is a perfect blend of fashion and quality. The linen clothing is rich in elegance and style statement. Starting from a classic cut line tee to a linen top beautifully crafted, all range among perfectly balanced quality and quantity.
Your summer wardrobe will appreciate the various range of affordable linen clothing in Australia. The crumpled linen fabric knee-length dress will add just the desired beauty and comfort to your summers. Our linen clothing line will add to your wardrobe a cool tee, a flowy summer dress, and beautiful tops. The Harriet Jane collection of linen clothing derives inspiration from photographer Harriet Calvert's unique love for both fashion and nature. The clothing pieces have been especially inspired by ruggedness in nature. The beauty is adorned by uniquely printed Tee, Tops, and Knee-length dresses symbolic of,
•Tasmania's Flower Field

•South Eastern Blossom from Tasmania, and

•Alpine wildflowers in Mt Field National Park
The affordable linen clothing in Australia by Tantrika is made to give you just the perfectly relaxed fit. These linen clothing lines by Tantrika on keeping flat while drying can save you the time to iron. Affordable linen clothing in Australia comes with linen being slightly crimped, soft, and easy on the skin. The side drapes are suitable for every body shape. Our linen tops are the best fit for the Summers. Their see-through nature is unnoticeable under the classy-looking busy prints in our designs. Get in touch with us today for more information and discover the Tantrika difference for yourself today.
Shop Now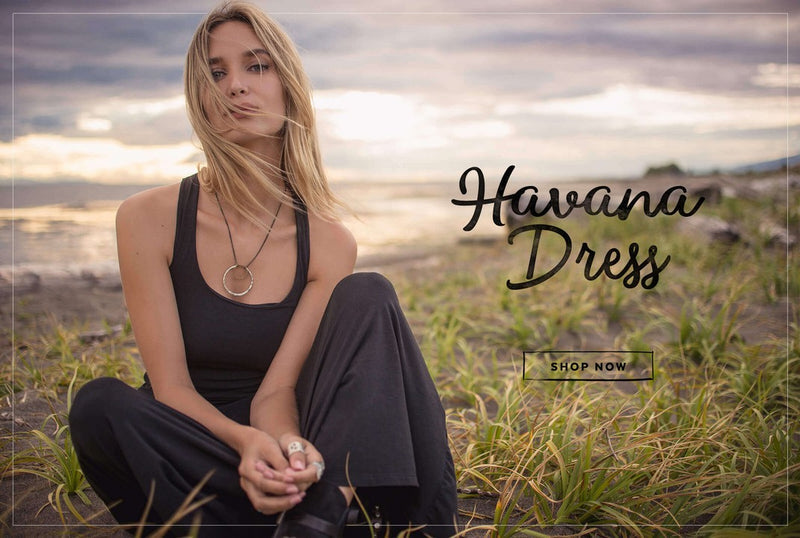 Havana Dress
A classic double-oh-seven, if mermaids were in Cuba, strappy Maxi dress with ooh la la written all over it in organic cotton and bamboo. Ruched on the sides and down the back for those oh-so-important curve loving (and hiding) gathers, and straps all over the back that attach to metal O rings. Doubled front, but not a built-in bra. Shaken not stirred...
Shop Now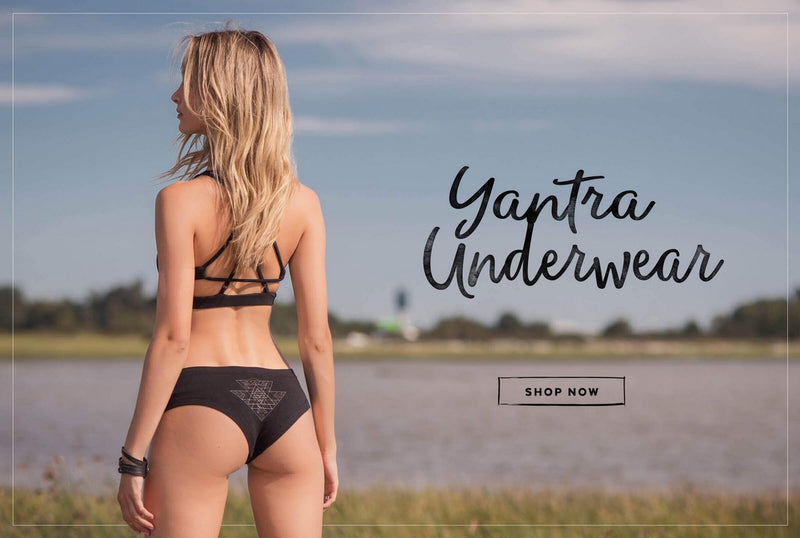 Yantra Underwear
Basscoast babe approved straptastic bra and underwear in luxurious and thick 280g/m bamboo and organic cotton blend. Bra has multiple geometric straps in the back that works perfectly under all kinds of low backed (or shirtless) options. Bottoms have a little more cheek action and have our favourite yantra tattoo print for energizing your root chakra.
Shop Now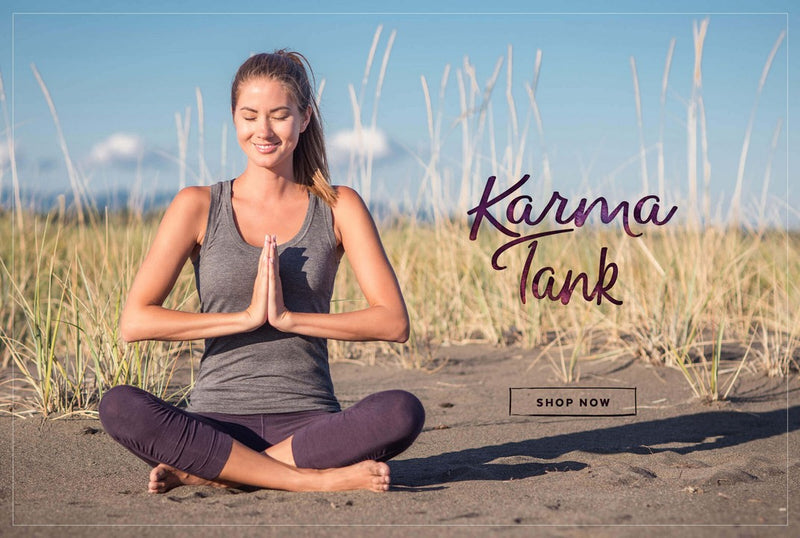 Karma Tank
Simple tank from the front, whole lotta shazam from the back in our light bamboo Melange. Cross over back with large keyhole ending in a twist. Wear it to dinner, wear it to yoga, or work out on a hot day. Everything you do comes back to you.
Shop Now