Linen Dress Online Australia
Linen Dress Online Australia
Thinking of Linen Dress Online in Australia? Presenting you Tantrika.
Tantrika is the platform where you get all the things at one shop. We are glad to be Australia's largest stockist of Nomads Hemp Wear and a leading stockist of PlazmaLab, Maheshe Clothing and Batucada Jewellery. We offer a range of styles for everybody, from the fashion conscious to the environmentally friendly, with a constantly changing range of exciting new designs.
Linen is a natural fabric that's easy to wear in the summer. It's lightweight, breathable and made from sustainable materials, so it's better for the environment than cotton. Linen is a warm-weather fabric with a myriad of benefits. For instance, it is comfortable, easy to care for, durable, suitable in every season, versatile, luxurious, etc.
Tantrika is a dedicated online retailer focused on providing you with quality products and great service. We stock a range of unique, eco-fashion clothing and quirky accessories handmade in natural fibres such as hemp, bamboo, organic cotton, and wool. We have brought together some of the best brands in boutique hemp wear across Australia to this online marketplace so that you can buy directly from them.
We have a huge variety at Linen Dress online in Australia, Our range of linen dresses is made using eco-friendly fibres that provide comfort and style. Whether you prefer a professional corporate look or something more casual, we have something for everyone in our selection of linen dresses. We strive to make clothing that is sustainable and earth-friendly. Linen fabric is a regenerative resource; it can be grown in your backyard, requires little water and no pesticides, and is highly breathable and biodegradable!
If you are also a lover of linen and have a thought on Linen Dress Online in Australia? Try us!
Shop Now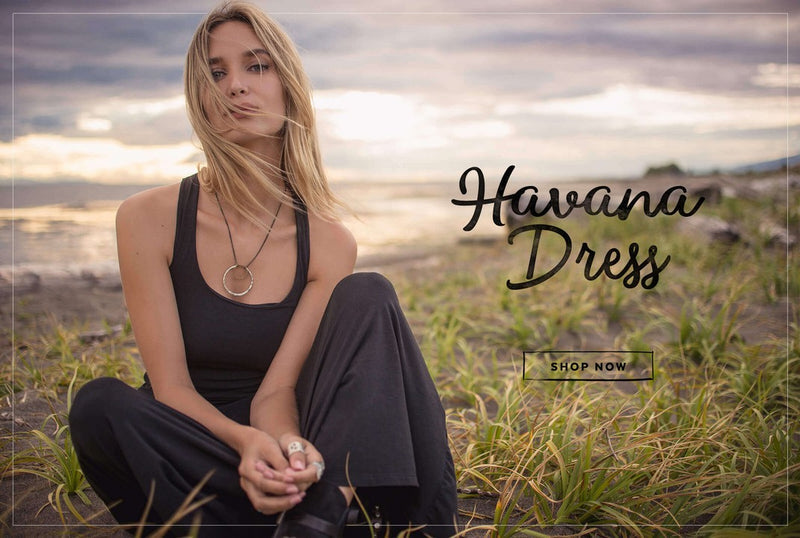 Havana Dress
A classic double-oh-seven, if mermaids were in Cuba, strappy Maxi dress with ooh la la written all over it in organic cotton and bamboo. Ruched on the sides and down the back for those oh-so-important curve loving (and hiding) gathers, and straps all over the back that attach to metal O rings. Doubled front, but not a built-in bra. Shaken not stirred...
Shop Now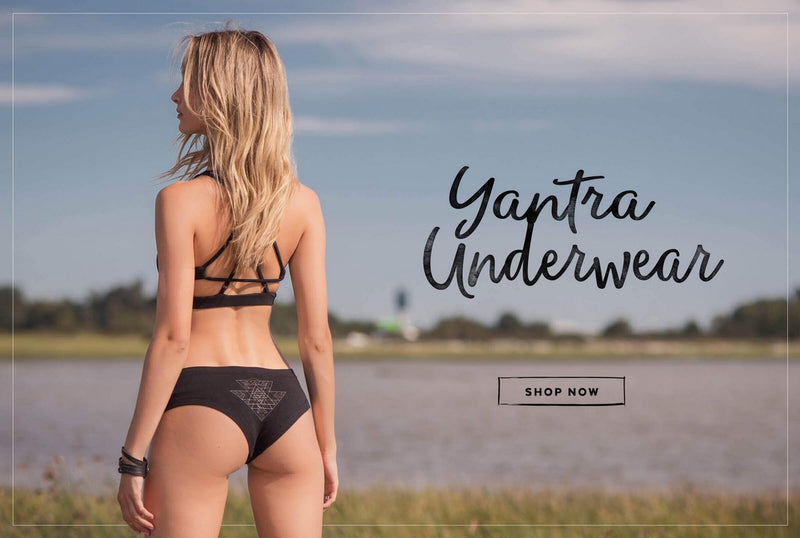 Yantra Underwear
Basscoast babe approved straptastic bra and underwear in luxurious and thick 280g/m bamboo and organic cotton blend. Bra has multiple geometric straps in the back that works perfectly under all kinds of low backed (or shirtless) options. Bottoms have a little more cheek action and have our favourite yantra tattoo print for energizing your root chakra.
Shop Now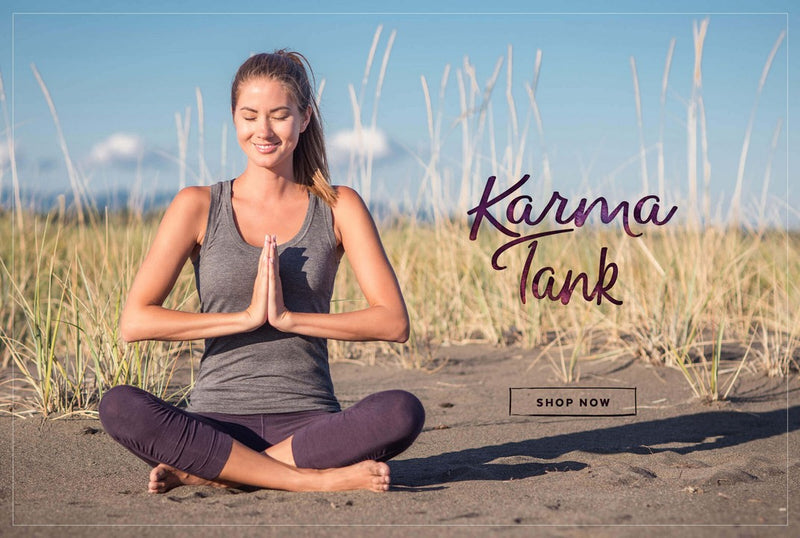 Karma Tank
Simple tank from the front, whole lotta shazam from the back in our light bamboo Melange. Cross over back with large keyhole ending in a twist. Wear it to dinner, wear it to yoga, or work out on a hot day. Everything you do comes back to you.
Shop Now