Handwoven Linen Tops Australia
Handwoven Linen Tops Australia
Searching for Handwoven Linen Tops in Australia? Tantrika has exactly what you have in your mind!
Tantrika is all about making a wardrobe that is both high quality and environmentally responsible. Our clothing and accessories are made with organic cotton and hemp, recycled polyester, and other eco-friendly fibres. Tantrika is your one-stop eco-fashion shop! We have different brands like Batucada, Plazmalab, Harriet Jane, Shan-Dia, etc. We feature a full line of original and funky clothing and accessories handcrafted by local artisans to social standards.
Our Hand-woven Linen Tops in Australia are lightweight, airy, and comfortable. They are made from 100% eco-friendly materials and fibres and can be worn in a variety of ways to suit your style. Whether lounging at home or going for a stroll outdoors, you will love wearing these tops. Hand-woven in Australia, each top is made with fine linen threads, so they are light and breathable. Wear this comfortable and beautifully soft hand-woven linen top to add a touch of class to any outfit. The colours are vibrant and fun, making these tops a great addition to your summer wardrobe.
Hand-washing is the best way to care for your hand-woven top. It can also be gently washed in your washing machine on a delicate cycle and hung to dry. Cotton and linen are strong fibres that can withstand normal use. Some of our designs are one of a kind, and all come with a story. We work with our suppliers to support eco-friendly practices such as fair trade pricing, organic fabrics, recycled materials, toxin-free dyes, and more.
So you can end your searching for hand-woven linen tops in Australia, and as part of our commitment to sustainability, we strive to make sure you and our customers are engaged in the movement towards a more sustainable future.
Shop Now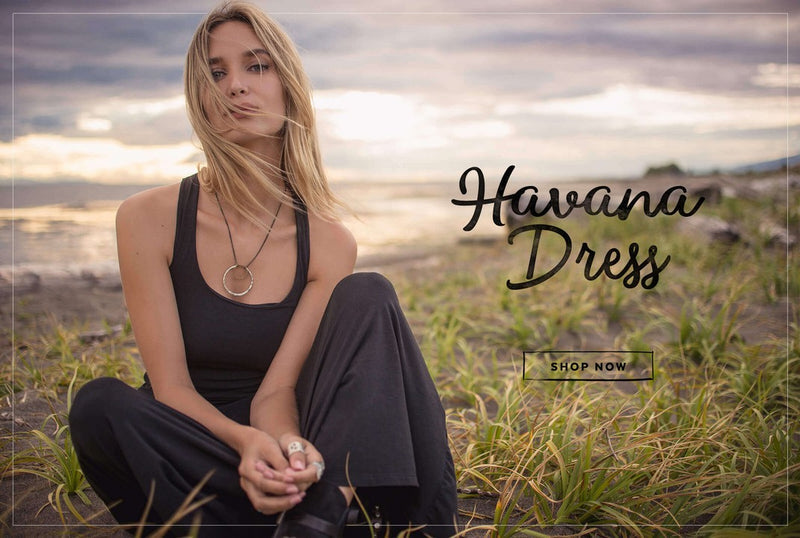 Havana Dress
A classic double-oh-seven, if mermaids were in Cuba, strappy Maxi dress with ooh la la written all over it in organic cotton and bamboo. Ruched on the sides and down the back for those oh-so-important curve loving (and hiding) gathers, and straps all over the back that attach to metal O rings. Doubled front, but not a built-in bra. Shaken not stirred...
Shop Now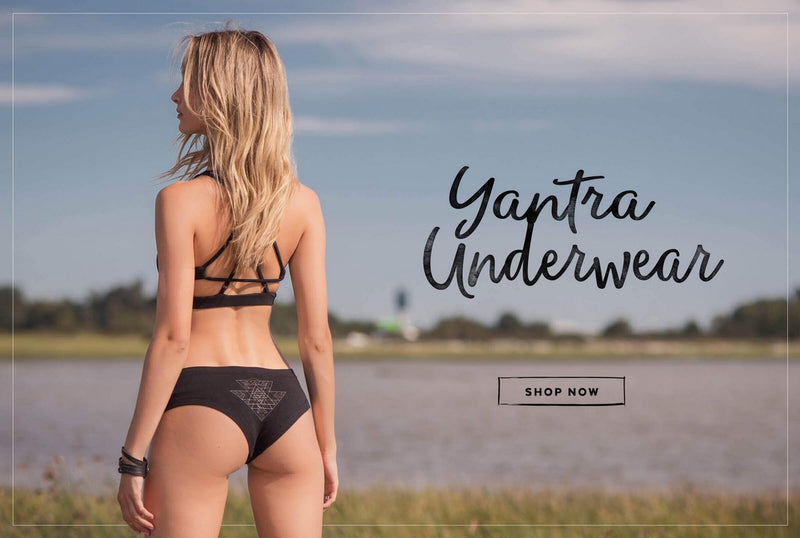 Yantra Underwear
Basscoast babe approved straptastic bra and underwear in luxurious and thick 280g/m bamboo and organic cotton blend. Bra has multiple geometric straps in the back that works perfectly under all kinds of low backed (or shirtless) options. Bottoms have a little more cheek action and have our favourite yantra tattoo print for energizing your root chakra.
Shop Now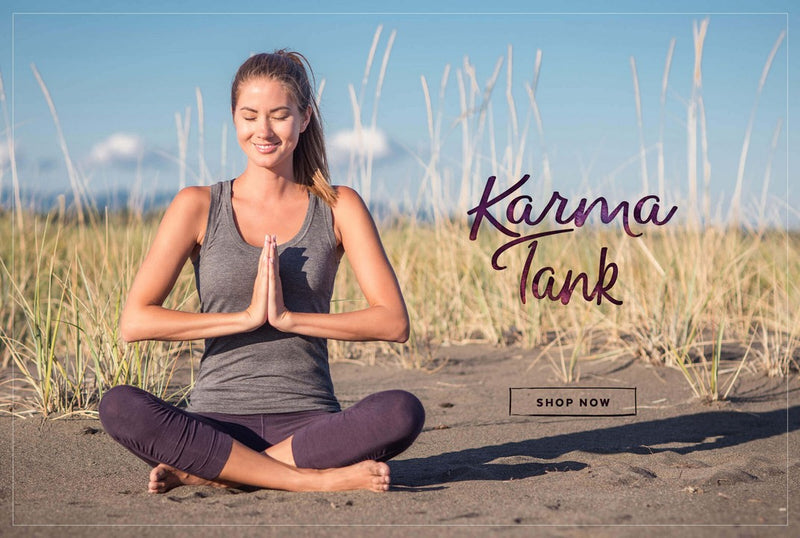 Karma Tank
Simple tank from the front, whole lotta shazam from the back in our light bamboo Melange. Cross over back with large keyhole ending in a twist. Wear it to dinner, wear it to yoga, or work out on a hot day. Everything you do comes back to you.
Shop Now