Hemp Dress Australia
Hemp Dress in Australia range is made from hemp cotton, which is an innovative take on the world's oldest natural fibre. Tantrika is Australia's leading retailer of all-natural lavender, hemp and organic cotton eco-fashion. We pride ourselves on being Australia's largest stockist of Nomads hemp wear. We also stock a wide range of other leading brands, including PlazmaLab and Batucada Jewellery. Our goal is to offer a wide range of products at the very best prices in Australia.
We combine this with state-of-the-art processes, using eco-friendly materials and environmental sustainability as important factors in our range of hemp products. Our designs are classic yet fresh and original. We believe in producing goods that last so you can enjoy them for years to come. We make all of our products from organic materials, including hemp (as nature intended), as well as organic cotton and natural dyes.
Hemp is the perfect earth-friendly fabric. It is sustainable and regenerates quickly. It can be used to create sustainable clothing and accessories that support a healthier planet. We use only organic hemp and fair trade practices in all of our garments. We know that you love looking good, but we also want you to know that there's more to clothing than simply meeting the expectations of fashion. By choosing to wear our Hemp Dress in Australia, you can feel great in the knowledge that your garment has been made from a sustainable and renewable natural fibre, one which requires no pesticides or chemicals.
Our Hemp Dress in Australia benefits from the unique combination of fabrics. The lighter weight jersey is wonderfully soft and comfortable, making it ideal for warm-weather wear. The hemp/cotton blend fabric is very durable, with a variety of uses, including use in garments such as our dress or creating bags and other accessories. Get one for you today.
Shop Now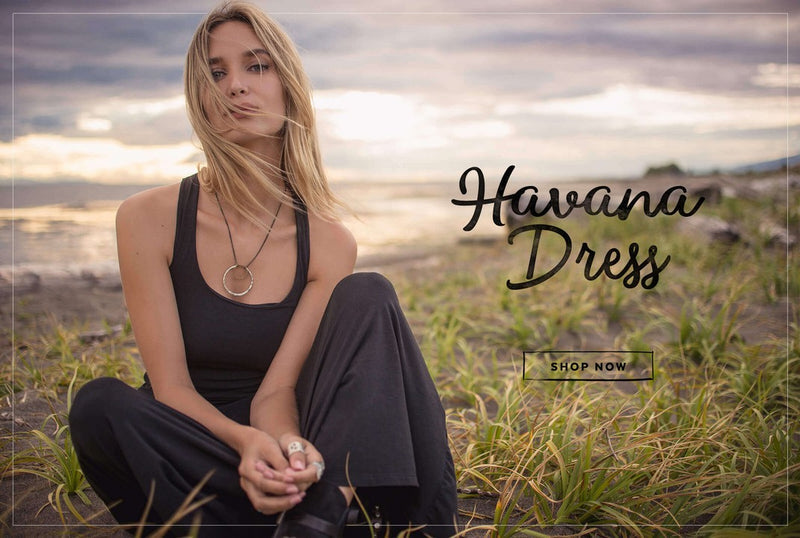 Havana Dress
A classic double-oh-seven, if mermaids were in Cuba, strappy Maxi dress with ooh la la written all over it in organic cotton and bamboo. Ruched on the sides and down the back for those oh-so-important curve loving (and hiding) gathers, and straps all over the back that attach to metal O rings. Doubled front, but not a built-in bra. Shaken not stirred...
Shop Now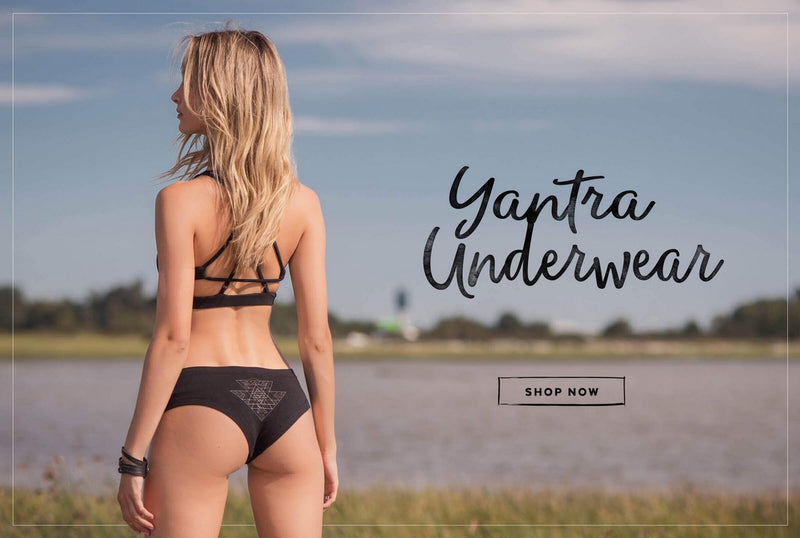 Yantra Underwear
Basscoast babe approved straptastic bra and underwear in luxurious and thick 280g/m bamboo and organic cotton blend. Bra has multiple geometric straps in the back that works perfectly under all kinds of low backed (or shirtless) options. Bottoms have a little more cheek action and have our favourite yantra tattoo print for energizing your root chakra.
Shop Now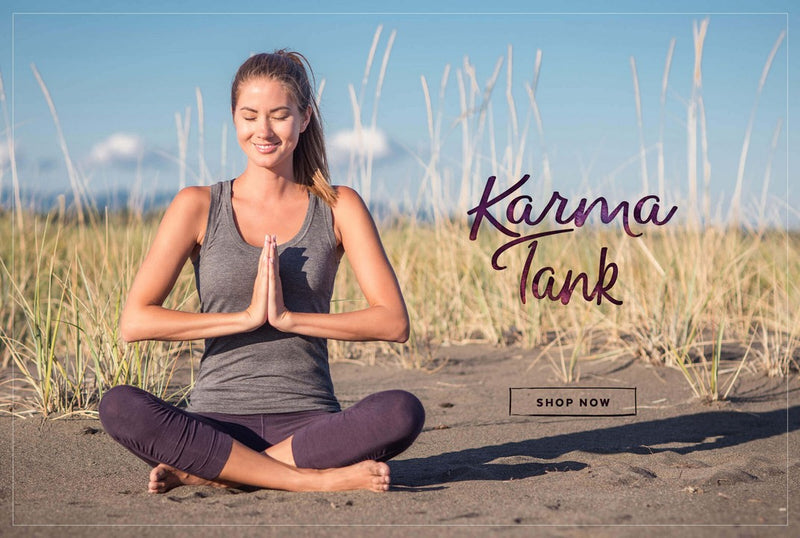 Karma Tank
Simple tank from the front, whole lotta shazam from the back in our light bamboo Melange. Cross over back with large keyhole ending in a twist. Wear it to dinner, wear it to yoga, or work out on a hot day. Everything you do comes back to you.
Shop Now