Hemp Leggings Australia
Looking for Earth-friendly Hemp Leggings in Australia? We have all you need!
Hemp can be used to create sustainable clothing and accessories that support a healthier planet. In addition, hemp is the perfect eco-friendly fabric as it is regenerative, sustainable and can be worn with confidence, knowing that it does not produce harmful emissions in the creation of the fabric or after purchase. Discover how hemp has allowed you to create fun and comfortable activewear for the whole family. However, from leggings to dresses, tops and shorts, eco-friendly garments are made from hemp. Hemp clothing is surprisingly soft and durable, making it easy to wear again and again!
Tantrika is Australia's leading retailer for all-natural hemp, organic cotton and lavender eco-fashion. We pride ourselves on being Australia's largest stockist of Nomads hemp wear and are dedicated to selling the best quality hemp products. In addition, the Tantrika hemp leggings in Australia are designed for comfort, style and the most natural fabric possible. We make our 100% hemp leggings in Australia using organically grown hemp fibres that have been woven into a soft and comfortable stretch fabric. You will look stylish, feel great and do your bit with these eco-friendly designer leggings.
We are committed to providing clothing that is made from natural fibres that are eco-friendly without compromising on style, quality and comfort. In keeping with our philosophy, our customers and we are participating in the movement towards a sustainable future. We make our range of hemp dresses using eco-friendly fibres that provide comfort and style. Whether you prefer a professional corporate look or something more casual, we have something for everyone in our selection of hemp dresses.
So, want to buy the best Hemp Leggings in Australia? Check our new arrivals and comfort yourself with the most organic and comfy leggings.
Shop Now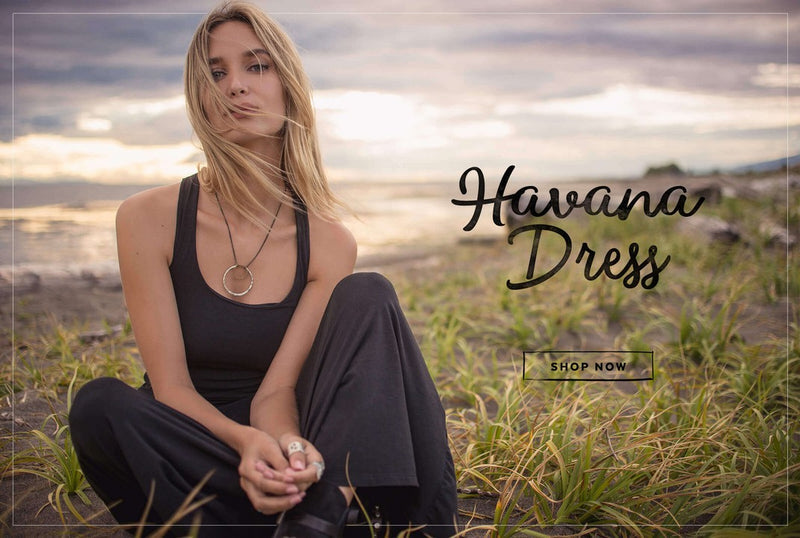 Havana Dress
A classic double-oh-seven, if mermaids were in Cuba, strappy Maxi dress with ooh la la written all over it in organic cotton and bamboo. Ruched on the sides and down the back for those oh-so-important curve loving (and hiding) gathers, and straps all over the back that attach to metal O rings. Doubled front, but not a built-in bra. Shaken not stirred...
Shop Now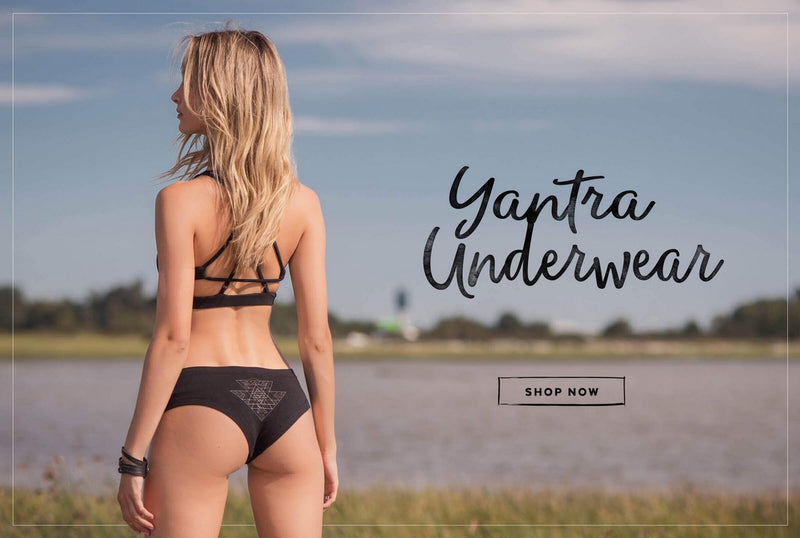 Yantra Underwear
Basscoast babe approved straptastic bra and underwear in luxurious and thick 280g/m bamboo and organic cotton blend. Bra has multiple geometric straps in the back that works perfectly under all kinds of low backed (or shirtless) options. Bottoms have a little more cheek action and have our favourite yantra tattoo print for energizing your root chakra.
Shop Now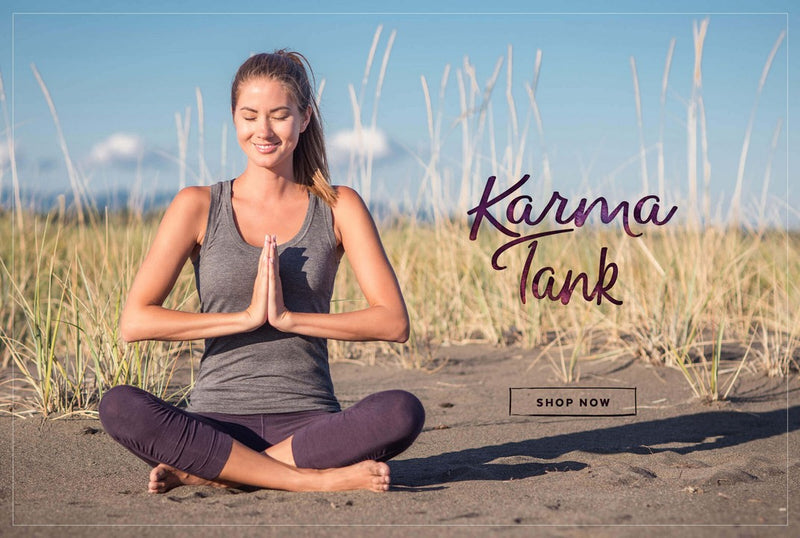 Karma Tank
Simple tank from the front, whole lotta shazam from the back in our light bamboo Melange. Cross over back with large keyhole ending in a twist. Wear it to dinner, wear it to yoga, or work out on a hot day. Everything you do comes back to you.
Shop Now