Sports Bra Australia Online
Sports Bra Australia Online
Are you looking for a Sports Bra in Australia Online? Then you come to the right place!
Well-fitting sports bras are the secret to a successful workout. Women should be aware that their breasts can move up to 15 cm during workouts without a proper sports bra. You're not alone! This is why Tantrika has launched its own sports bra range, featuring essential undergarments for every type of exercise. Our sports bras are made from active technical fabric and have been purpose-built from scratch to enhance your performance.
Get in shape without compromising on style. Eco-conscious fashion at its best, Tantrika's unique collection of organic clothing, jewellery and accessories is sure to impress. Complete your outfit with a pair of high-quality sports bras to help keep you looking good while you feel great!
With our Sports Bra in Australia Online, we create clothes made with passion, commitment, and passion. Our fabric is selected for its high quality, soft feeling, and eco-friendly credentials. Tantrika's designs are a fusion of fashion, hard work, and our personal interpretation of life's values. The Tantrika Sports Bra provides total comfort and support for active lifestyles. This versatile sports bra is perfect for yoga or dance workouts and features a racer-back with removable cups, wide underarm support straps, adjustable hook and eye closure in the back, and high-quality recycled fabric inner lining.
When looking for the best Sports Bra in Australia Online, it should be comfortable and of high quality but not too expensive. We make our products with a mission to make you feel relaxed, fresh, and healthy throughout the day. Tantrika focuses on the quality of fabric in order to provide you with the best product. We believe in the power of fashion to change the world for the better, and that's why we source our products from ethical manufacturers. Get in touch with us today.
Shop Now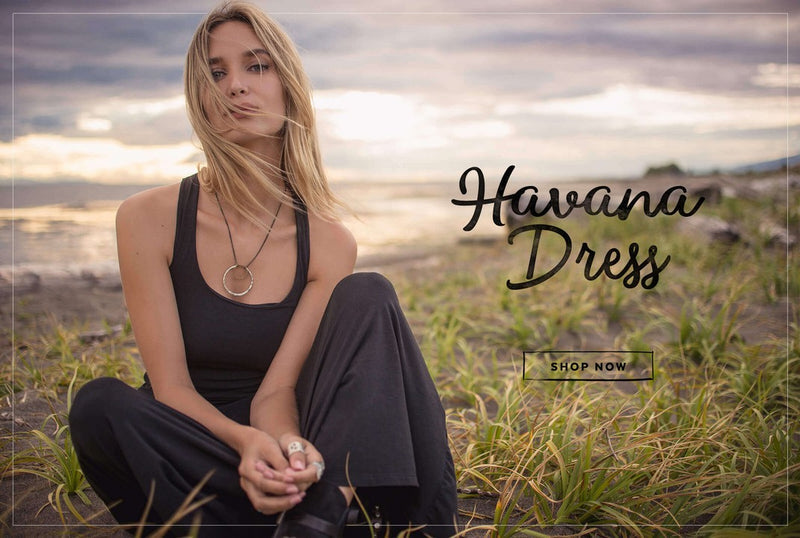 Havana Dress
A classic double-oh-seven, if mermaids were in Cuba, strappy Maxi dress with ooh la la written all over it in organic cotton and bamboo. Ruched on the sides and down the back for those oh-so-important curve loving (and hiding) gathers, and straps all over the back that attach to metal O rings. Doubled front, but not a built-in bra. Shaken not stirred...
Shop Now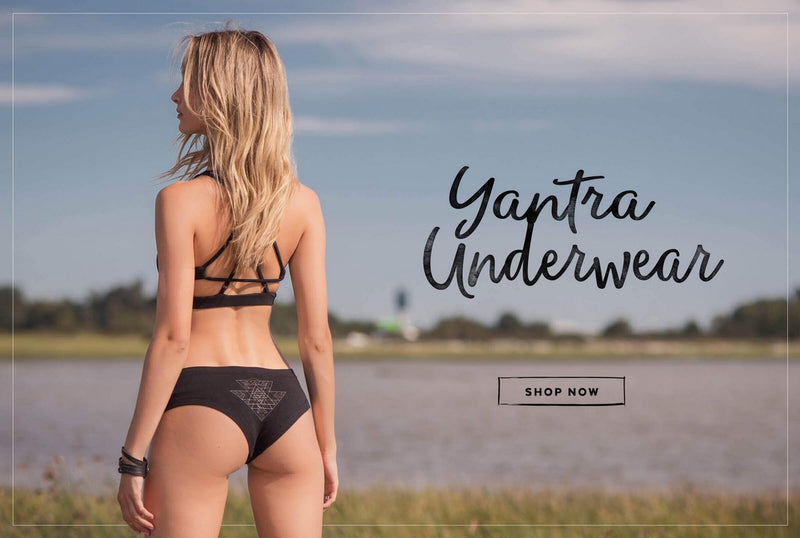 Yantra Underwear
Basscoast babe approved straptastic bra and underwear in luxurious and thick 280g/m bamboo and organic cotton blend. Bra has multiple geometric straps in the back that works perfectly under all kinds of low backed (or shirtless) options. Bottoms have a little more cheek action and have our favourite yantra tattoo print for energizing your root chakra.
Shop Now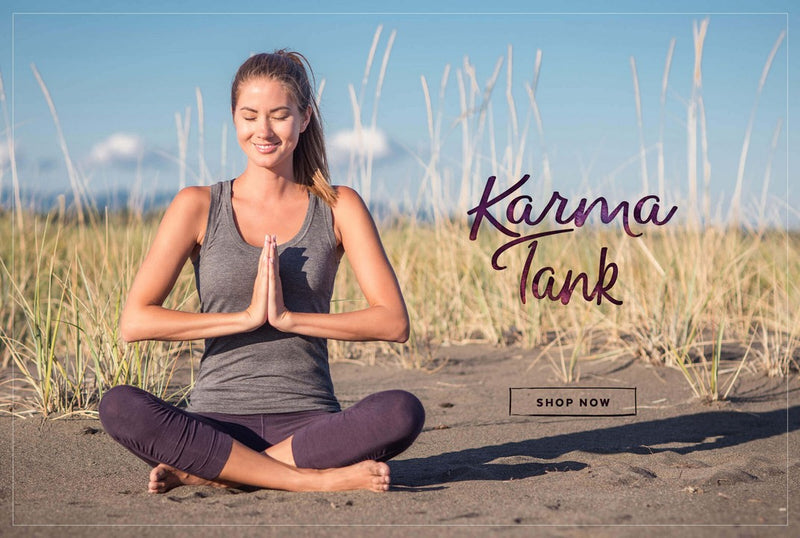 Karma Tank
Simple tank from the front, whole lotta shazam from the back in our light bamboo Melange. Cross over back with large keyhole ending in a twist. Wear it to dinner, wear it to yoga, or work out on a hot day. Everything you do comes back to you.
Shop Now