Womens Singlets Australia
Womens Singlets Australia
Finding the most comfortable Womens Singlet in Australia?
Tantrika is located in the rainforest village of Kuranda, in Far North Queensland. Our store is in a perfect location to help you find that perfect design. We don't just sell clothing; we help you discover your style. We're particularly proud of our extensive range of singlets and tanks, which are crafted from the best quality organic cotton. In addition, our physical location enables us to be more in tune with trends in fashion. This gives our customers a better shopping experience and lets them look fresh every day of the week.
The people who are searching for Womens Singlets in Australia, then we will give you a great idea that you can take home with you. Ideal for wearing on the beach or at festivals, this singlet is a total wardrobe staple. With a fun design from the award-winning brand, our shirts have been designed to remind you of this beautiful country whenever you wear them. In addition, our singlets are designed to flatter your shape and help you feel confident. The designs accentuate your best assets while providing comfortable support.
We believe that the perfect singlet is made from the best quality materials. Our all-natural hemp and bamboo fabric are not only cool in summer and warm in winter, but they also feel great against your skin, keeping you cool and dry throughout your workout. In addition, we have worked hard to find the best quality material and produce it into amazing-looking products. However, our designs are created with style in mind, keeping comfort at the forefront of every single design.
So, if you are looking for high-quality, comfy, and sustainable Womens Singlets in Australia - this is it! Come to us and order today!
Shop Now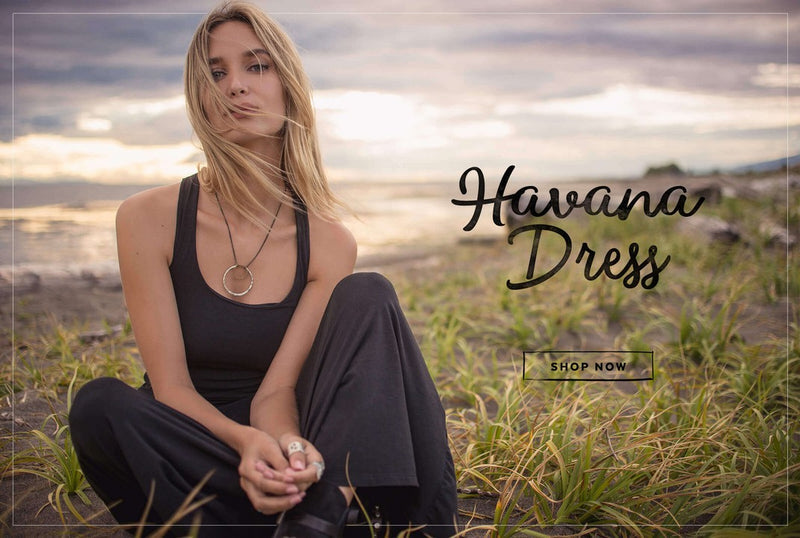 Havana Dress
A classic double-oh-seven, if mermaids were in Cuba, strappy Maxi dress with ooh la la written all over it in organic cotton and bamboo. Ruched on the sides and down the back for those oh-so-important curve loving (and hiding) gathers, and straps all over the back that attach to metal O rings. Doubled front, but not a built-in bra. Shaken not stirred...
Shop Now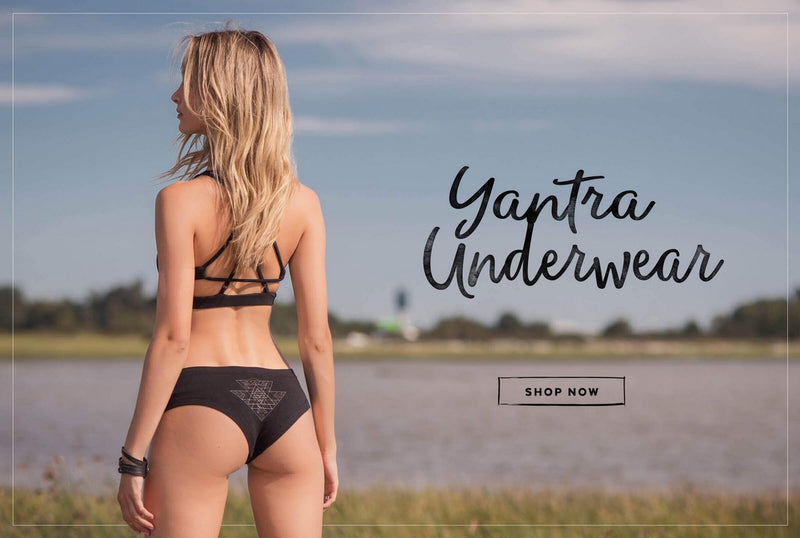 Yantra Underwear
Basscoast babe approved straptastic bra and underwear in luxurious and thick 280g/m bamboo and organic cotton blend. Bra has multiple geometric straps in the back that works perfectly under all kinds of low backed (or shirtless) options. Bottoms have a little more cheek action and have our favourite yantra tattoo print for energizing your root chakra.
Shop Now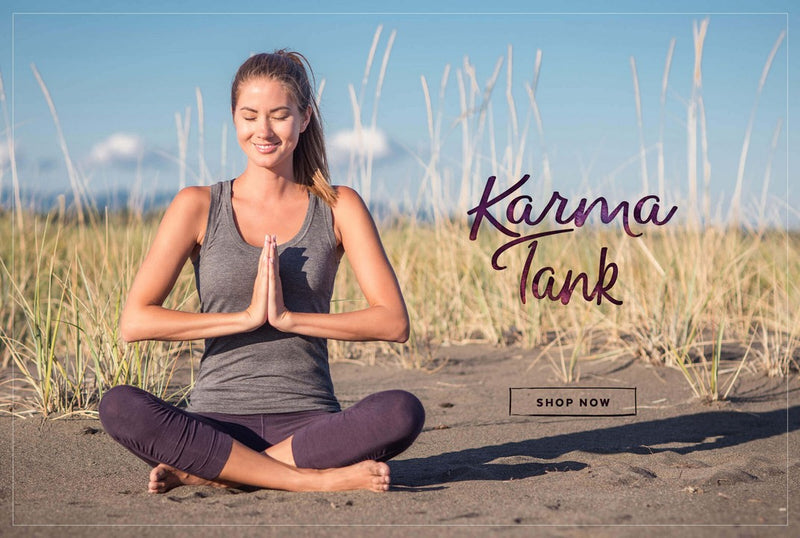 Karma Tank
Simple tank from the front, whole lotta shazam from the back in our light bamboo Melange. Cross over back with large keyhole ending in a twist. Wear it to dinner, wear it to yoga, or work out on a hot day. Everything you do comes back to you.
Shop Now