Women's Underwear Australia
Women's Underwear Australia
Are you looking for chemical-free Women's Underwear in Australia? Tantrika is the paradise of long-lasting and eco-friendly undergarments!
Tantrika is a leading creator of hemp, bamboo and organic cotton clothing in Australia. We offer a wide range of unusual and stylish hemp, bamboo, organic cotton, and fairtrade products for men, women, and children. Tantrika prides itself on offering the highest quality products available at a price every consumer can afford. In Tantrika, it is our mission to provide ethically made clothing. By doing this, we can be proud of the clothes on our bodies and the planet that surrounds us.
With women's underwear in Australia, we have a collection of popular brands when it comes to quality women's panties and other apparel. However, we have many brands like Nomads, Batucada, and Maheshe clothing which add value to ethically made, organic, and natural products. We also take care of how sustainable the supply chain is. We believe that the best underwear for women starts with finding the perfect fit whilst also ensuring that the product is made using great materials.
We've combined comfort and style to give you a beautiful fit all day long. Women all over Australia have been raving about Tantrika underwear. Our range is full of colours, patterns and options to suit you. Our seamless wear is made with bamboo fabric that soothes your skin while also helping to control moisture. We know you will love how it feels against your body and subtlety under clothing.
With us, you will find the best collection of women's underwear in  Australia, which you will never want to leave behind. You have got everything from the sexy high-waisted bikini briefs to the comfortable boyleg bikinis and your favourite thongs. Whether it's just a new set of underwear or a complete collection, we've got something for everyone. Get in touch today.
Shop Now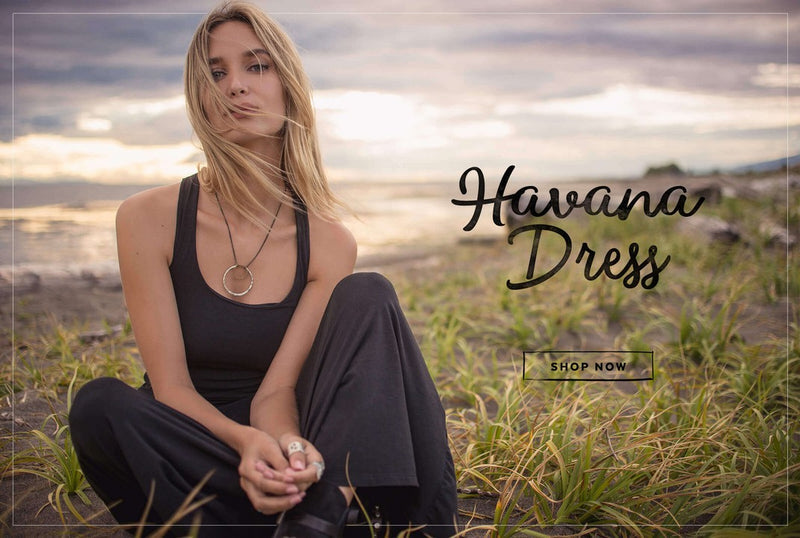 Havana Dress
A classic double-oh-seven, if mermaids were in Cuba, strappy Maxi dress with ooh la la written all over it in organic cotton and bamboo. Ruched on the sides and down the back for those oh-so-important curve loving (and hiding) gathers, and straps all over the back that attach to metal O rings. Doubled front, but not a built-in bra. Shaken not stirred...
Shop Now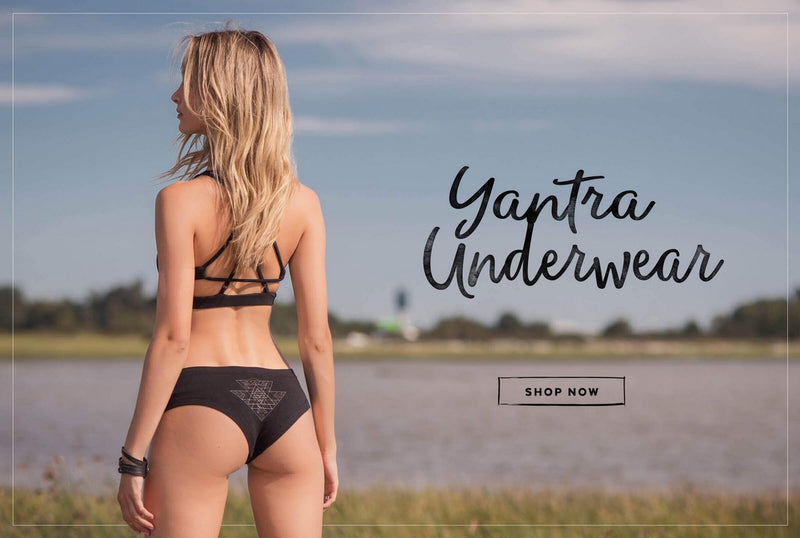 Yantra Underwear
Basscoast babe approved straptastic bra and underwear in luxurious and thick 280g/m bamboo and organic cotton blend. Bra has multiple geometric straps in the back that works perfectly under all kinds of low backed (or shirtless) options. Bottoms have a little more cheek action and have our favourite yantra tattoo print for energizing your root chakra.
Shop Now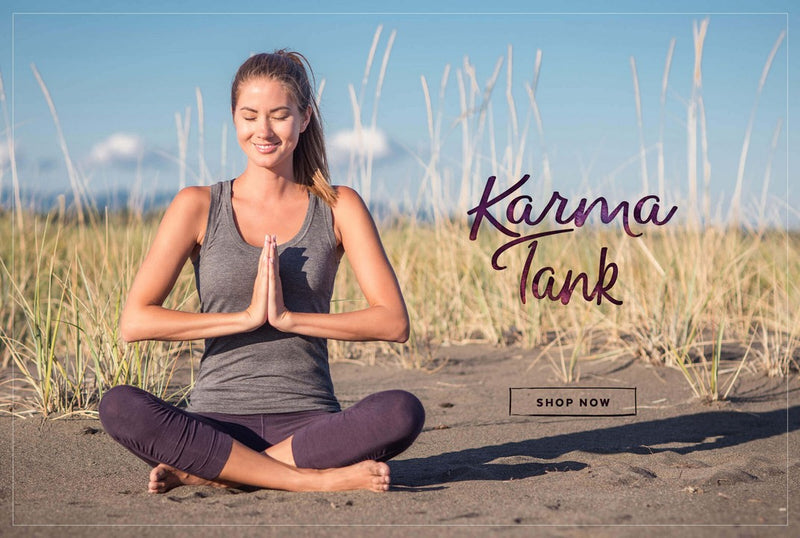 Karma Tank
Simple tank from the front, whole lotta shazam from the back in our light bamboo Melange. Cross over back with large keyhole ending in a twist. Wear it to dinner, wear it to yoga, or work out on a hot day. Everything you do comes back to you.
Shop Now